News & interesting up-dates on tree surgeons.
STIHL has learned that the gloves shown below are in doubt to meet the legal limits for polycyclic-aromatic hydrocarbons (PAH).
Gloves STIHL ADVANCE Ergo MSGloves STIHL DYNAMIC VentSTIHL work gloves CARVER KidsSTIHL work gloves Kids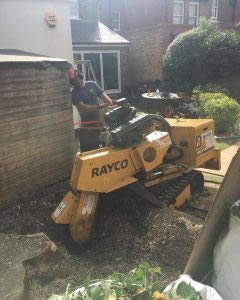 Gloves STIHL DYNAMIC Vent
Gloves STIHL ADVANCE Ergo MS
STIHL work gloves CARVER Kids
STIHL work gloves Kids
A  high concentration of PAHs is considered harmful to health and it cannot be overlooked that wearing potentially contaminated gloves poses a risk to the user.
Trending
Tree surgeon fined £10,000 for 'life-changing' chainsaw injury
As a responsible manufacturer, STIHL has decided to recall the mentioned gloves and to withdraw the purchase price.
According to our information, you may have been given at least one pair of the above mentioned gloves. If you still have the gloves, please return them to a STIHL Approved Dealer. You will receive a refund of the purchase price even without presenting the purchase receipt. You can find your nearest dealer here: Find Your STIHL Dealer
The above post was first published on this site.
We hope that you found the article above of help and/or interesting. You can find similar content on our blog here: https://treesurgeonsc.co.uk/blog
Please let me have your feedback below in the comments section. Let us know which topics we should write about for you in the future.