News and helpful info on tree removal.
According to a recent analysis, Scotland accounted for the majority of sales in the UK forestry sector this year.
The latest UK Forest Market Report – now in its 23rd year and produced by Tilhill and John Clegg & Co – reveals Scottish sales accounted for 76% of the value of the UK forestry market in 2021.
According to the study, the total market value was £200.4 million, up marginally from £200.18 million last year, and 70 planting land sales for £53 million were made.
The average forestry value grew by 21% to £7,810 per stocked acre in the year, up from £6,475 the year before, while the overall area of forestry traded decreased by 17% to slightly over 25,500 acres.
Trending
Tree surgeon fined £10,000 for 'life-changing' chainsaw injury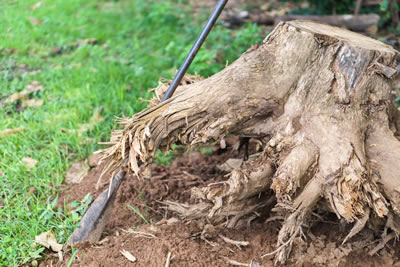 The amount of plantable land exchanged climbed by 45 percent to little over 16,000 acres last year, with Scotland accounting for 62 percent of the UK market.
The average price per plantable acre rose by 28% to £4,450, with prices in Scotland increasing by 54%.
Peter Chappell, Tilhill's head of forestry investment, said it was an exciting time to be in the forestry industry.
"The optimistic long-term forecast for timber values has bolstered confidence in how commercial forests may perform as an investment, and the broader advantages of trees and forestry to society and the environment are increasingly recognised," Mr Chappell continued.
He said the trend of younger forests achieving the highest unit values had continued in 2021, showing investor confidence in timber values.
In 2021, just over 25,500 acres of forestry were traded.
"There's also some evidence that larger woods over 100 hectares are now garnering the greatest per hectare values as the market for high-value acquisitions becomes more competitive," Mr Chappell added.
Edward Daniels, the head of forestry at John Clegg & Co, said 2021 had surpassed the sector's record-breaking year of 2020.
He said: "Timber prices have remained high, plantation values are breaking new records and large institutional investors such as pension funds and other new entrants are allocating more capital to sustainable investments than ever before.
"While some may argue that rising values are due to short-term supply and demand dynamics, we believe that the underlying value of commercial forests is increasing due to the favourable long-term prognosis for timber prices, carbon revenue, and other ecosystem service payments."
"The outlook for the woods and forestry sector is quite encouraging, with additional increases in forestry values a distinct possibility."
The above post was originally provided on this site.
I trust that you found the article above useful or interesting. You can find similar content on our main site here: https://treesurgeonsc.co.uk/blog
Please let me have your feedback below in the comments section. Let us know which topics we should write about for you next.