News & important info on tree services.
For those customers looking to enhance their environmental credentials, Först's diesel woodchippers fitted with Doosan engines are now approved for use with HVO fuel. HVO (or hydrotreated vegetable oil) is a paraffinic diesel fuel which offers a significant reduction in net greenhouse gas emissions.
Following a period of substantial testing and consulting with Doosan, Först are pleased to confirm that their Doosan engine machines are all now certified for use with HVO fuel. Available from most fuel wholesalers, HVO eliminates up to 90% of net CO2 as well as significantly reducing nitrogen oxide (NOx), particulate matter (PM) and carbon monoxide (CO) emissions.
Först
With such a strong focus on climate change in all industries globally the opportunity to switch to greener fuels is an attractive one, especially when coupled with the power and performance of Först's diesel wheeled and tracked woodchippers.
Trending
Tree surgeon fined £10,000 for 'life-changing' chainsaw injury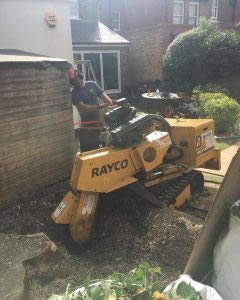 Först's Senior Engineer, Gary Wheelband, says of the new fuel option: "We're extremely pleased to enable Först customers to switch to a more environmentally-friendly fuel option without the need for any additional investment in fuel storage or infrastructure, and with no compromise on the performance our woodchippers are known for. The benefits of HVO aren't just related to sustainability – it can be bulk stored, is cheaper than pump fuel and has a much longer shelf life than diesel or petrol."
The Först machines approved for use with HVO fuel are the ST6D42 and ST8D55 in the wheeled woodchipper range and the TR6D42, TR8D55 and the XR8D in the tracked woodchipper line up. Först offer a comprehensive 3 year warranty and sell direct in England and Wales, and through an approved dealer network in 20 other countries.
This post was originally provided here.
I hope that you found the article above useful and/or interesting. You can find similar content on our main site here: treesurgeonsc.co.uk/blog
Please let me have your feedback below in the comments section. Let us know what topics we should write about for you next.