News reports & useful updates on tree stump removal.
The data, which were presented during National Tree Week (November 27 to December 3), show that the City Council plants more than 700 trees every year on average.
Last Monday, the City Council announced that another 130 trees would be planted throughout the city in the following weeks, helping Exeter meet its goal of becoming net zero by 2030.
The new trees were chosen with species and location in mind, assisting in the maintenance and improvement of Exeter's tree canopy.
Exeter is known for its parks and green spaces, which include walks and trails that residents and visitors alike can enjoy. Planting trees in cities has several benefits, including environmental, social, and economic benefits, as well as improved mental health and wellness.
Trending
Scotland accounted for the majority of forestry sales in 2021.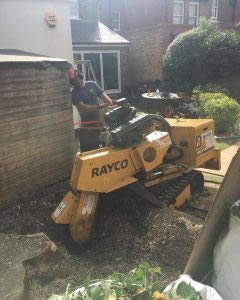 The Council will receive a number of smaller trees (whips) in December, which will be planted as re-stocking in woodland areas where trees have been lost to ash dieback disease.
The City Council will plant a communal orchard in Pinhoe's Library Fields next year. The trees will be part of the 'Queen's Green Canopy,' commemorating the Queen's Platinum Jubilee in 2022, and will be gratefully given by Devon Wildlife Trust's Saving Devon's Treescapes initiative.
The above post was first provided on this site.
I trust that you found the above useful or interesting. You can find similar content on our blog: treesurgeonsc.co.uk/
Let me have your feedback below in the comments section. Let us know which subjects we should write about for you in the future.