Stories and helpful info on tree surgeons.
According to many rankings, European countries are the world leaders in terms of green living. This accomplishment is the product of a lot of hard work on many levels, from conscious efforts to conserve trees and maintain a plentiful supply of greenery to comprehensive sustainability regulations and attitudes.
While Poland continues to lag behind countries such as Denmark, Luxembourg, and Switzerland, things may be about to change when a private enterprise revealed a substantial breakthrough in the monitoring and awareness of Poland's tree health. On October 5, MGGP Aero released a nationwide tree crown map (Krajow Map Koron DrzewTM) that provides precise information about trees growing in any section of the country and is freely available online.
The National Tree Crown Map shows the results of a tree inventory conducted across Poland. It features tree crowns that are taller than 4 metres and cover an area of more than 9 square metres.
Poland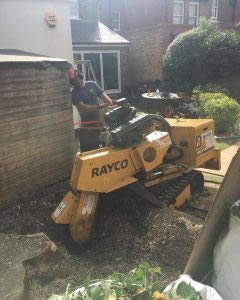 The goal was to present basic information about trees in Poland in a style that was easy to understand and didn't require any specific knowledge or abilities. As a result, citizens, experts, and policymakers can use it for a variety of purposes, including assisting Poland's climate change adaption. Managers of green areas in local government units, infrastructure managers, and environment protection services will all benefit from the technology.
The remote sensing analysis method allowed the inventory to be completed without having to take measurements in the field. In this case, data gathered from the air with a special ALS laser (Airborne Laser Scanning) by the Central Office of Geodesy and Cartography, which assessed the height and area of tree crowns from a height of roughly 1 km, was the source of information on the trees.
According to the EU's INSPIRE directive, this information was made public last year. The directive's goal is to provide an uniform geographic data infrastructure for EU environmental policies and activities that may have an environmental impact.
As part of the HabitARS project, MGGP Aero used Machine Learning to create the map.
Over 1,523,995 million laser measurements were required to list all trees in Poland. More than 3,3 billion tree crowns may be seen from the air, covering a total area of 9,669,476.2 acres, or 30.92 percent of the country's total area. The coordinates of the crown top location, its size and volume, as well as the tree height, are all assigned to each tree on the Map.
This article was originally provided on this site.
I hope that you found the article above useful and/or interesting. Similar content can be found on our blog: https://treesurgeonsc.co.uk/
Let me have your feedback below in the comments section. Let us know what topics we should write about for you next.